Tricity Family Medicine & Urgent Care Clinic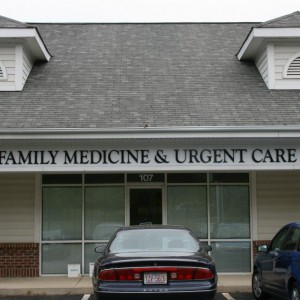 Location
107 Hyannis Drive Holly Springs, NC 27540 Phone: 919-363-8666 Fax: 919-363-8668 Medical/Billing email: tricityfamilymedicine@myupdox.com
Hours
Monday – Friday: 8:00 am to 7:00 pm *Saturday: 9:00 am to 3:00 pm, Sick visit walk-ins welcome Wheelchair accessible & free parking right outside the clinic.
Holidays
New Year's Day Thanksgiving Day Day after Thanksgiving Christmas Eve Christmas Day New Year's Eve
Contact Information
All calls returned within 24-72 business hours. Our goal is to respond to all calls and messages the same day they are received.
Urgent after-hours calls are returned by the on-call provider the same day.
Non-urgent after-hours calls are returned within 24-72 business hours.
EMAIL: You can also contact us through e-mail: tricityfamilymedicine@myupdox.com. All messages are returned within 3 days.
PATIENT PORTAL: Please use your patient portal for requesting an appointment or medically related questions including referrals, medication refills, current medical symptoms or follow-up medical care questions. The patient portal is an encrypted website, where you sign in with a username and password – your e-mail information will not be sold, and we will not send you junk mail. All messages through portal are returned within 3 days.
Send us a General Message – It is not HIPPA compliant.
All other NON-MEDICAL inquiries use tricityfamilymedicine@gmail.com. Please note: NO medical inquires on this email.
After Hours Information
For life-threatening illness or injury, please call 911 immediately.
For other after-hours emergencies call us at 919-348-0805. Please restrict all after hour calls to TRUE emergencies.

There will be a $25.00 charge for non-emergency calls.

Please leave a complete message with patient's full name, date of birth, chief complaint and your call back number with area code. If you do not hear back from provider on call within an hour, please call again.